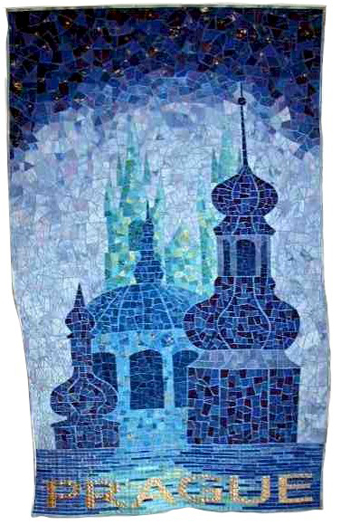 (160 x 110cm, 2000)*
My inspiration was Spring in Prague. A city of dreaming spires amidst beautiful buildings, romantically lit by moonlight. So much to celebrate! I chose to focus on a few buildings, characteristic in style and set them dramatically lit against the night sky. Crazy mosaic pieces of dyed & painted silks bonded to a curved background of dyed silk noil. Free quilting with metallic coloured threads.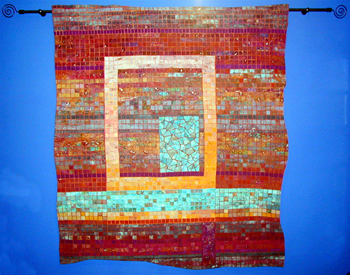 The mosaic form here relates more to the style of painting by Paul Klee than the mosaics at St. Albans. There is a discipline, but also a freedom in the way the tiles are cut, selected and auditioned against one another.