Workshop: Fabulous Felt

One Day
An introduction to felt making.
Using Cacti for inspiration, or you might want to do an abstract design, we will use coloured merino wool fibres, lustrous silk fibres and de-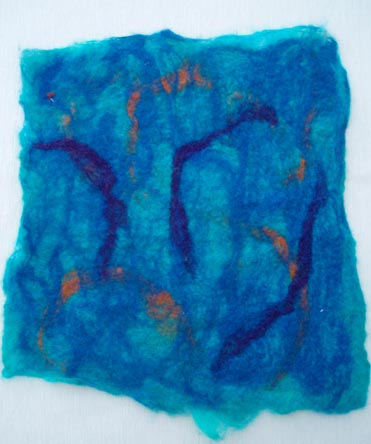 licate chiffon to create fabulous colourful felt.
Bring ideas for colour inspiration or just immerse yourself and play with colour.
You will learn how to:
lay fibres to achieve even felt that is well constructed;
introduce surface texture with complementary silk fibres;
recognise the stage of pre-felt and exploit the potential;
complete the felt with various options, e.g. combining two pre-felts;

have fun!

We will discuss ideas for stitching by hand or machine.